SOUTHERN STATES BANK HIRES LYNN JOYCE AS CHIEF FINANCIAL OFFICER
 BIRMINGHAM, Ala. (February 25, 2013) – Southern States Bank is pleased to announce that Lynn Joyce has accepted the position of Executive Vice President and Chief Financial Officer.  Lynn will manage the bank's accounting, compliance and information security departments.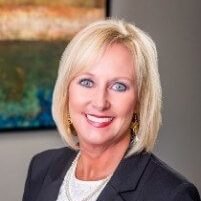 Lynn has 21 years of community banking experience and joins Southern States Bank from First Financial Bank where she served as executive vice president and chief financial officer. In addition, she has experience in human resources and personnel management, audits, and information systems. Prior to her banking career, Lynn worked in the audit division of Arthur Andersen & Co.
"We are excited and honored that Lynn accepted the CFO position, "said Steve Whatley, CEO and President of Southern States Bank. "Lynn is well-versed in community banking and has a diverse background in other areas beneficial to the bank."
Lynn is a graduate of the University of Alabama in Huntsville and holds a Bachelor of Science in Business Administration – Accounting degree and is also a graduate of the America's Community Bankers National School of Banking.  She is a member of the Alabama Society of CPAs and a Birmingham Business Journal Top 40 Under 40 alumnus.
Southern States Bank, The Common Sense Bank, is headquartered in Anniston, Alabama with offices in Opelika, Birmingham and Sylacauga. Serving our local communities with people you know and trust! Visit us at www.southernstatesbank.net.